We got to spend time in Germany with refugees from Syria, Eritrea and Iran. 
Karin and Wilfried Rauscher, the organizers of the Balinger Rock Festival, not only invited 150 refugees to the festival but gave the ones that came backstage VIP access.  This display of hospitality was the most impactful part of my trip to Germany.  Their entrance to the event was free from the suspicion and uninformed bias that they might be used to – rather, they were greeted as the guests of honor. 
Philip and I had the privilege of spending some time in their company.  We ate.  We talked about food from the mid-east, soccer and rap music.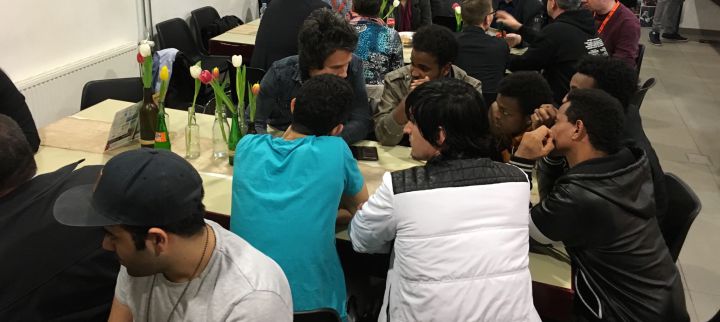 And then we listened to the heartbreaking stories of families having to flee for their lives from war torn regions.  Of plastic rafts and mass drownings in the Mediterranean Sea.  We listened to the stories of the immense hardship these displaced people must go through in order to eventually find safe harbor and sanctuary among the German people – a nation that is sacrificing so much to literally save the lives of people that would die without a place to go.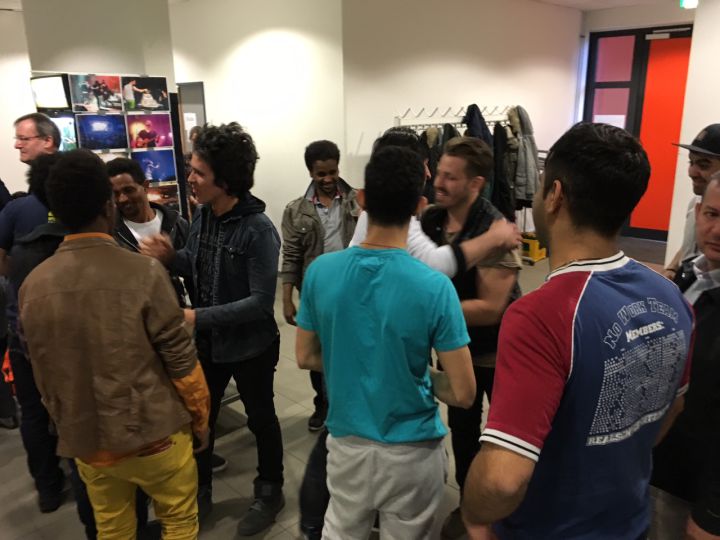 And there – sitting in the south of Germany with Muslims and Christians, Germans, Americans, Syrians, Persians and Eritreans – I couldn't help but think how the very thing we were engaged in was, in a way, a silent protest against the dark powers that would try to prevent this integration. 
Reichs come and go. 
As do Caliphates, borders, walls, prejudice, terror, democracies and demagogues. 
On the other hand 
Das Reich des Königs hält ewig. 
The King's Kingdom lasts forever. 
I feel like Karin and Wilfried's actions represented the King's Kingdom.  And those actions will last forever.  As will the actions of so many hospitable German people impacting the lives of these precious people that have been through so much.  "I was a stranger and you took me in".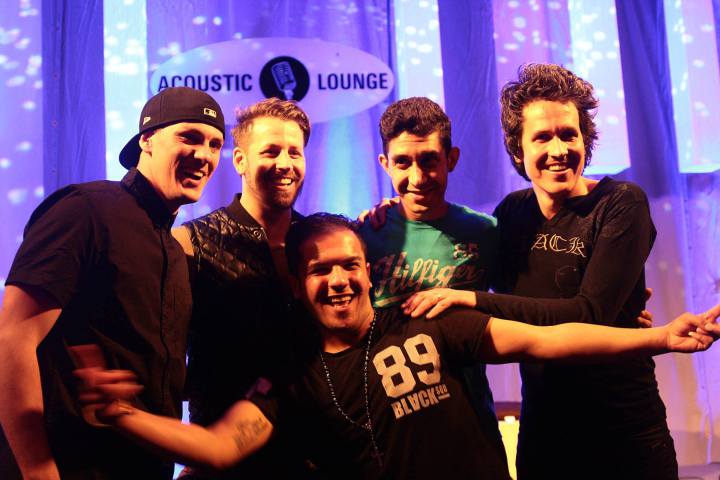 We won't stop playing concerts because of Bataclan in Paris.  We won't stop flying overseas because of what happened in Brussels or Turkey this week.   We won't stop using our voice to speak for those that can't speak for themselves, to plead the cause of the oppressed and the displaced.  Hope's not giving up.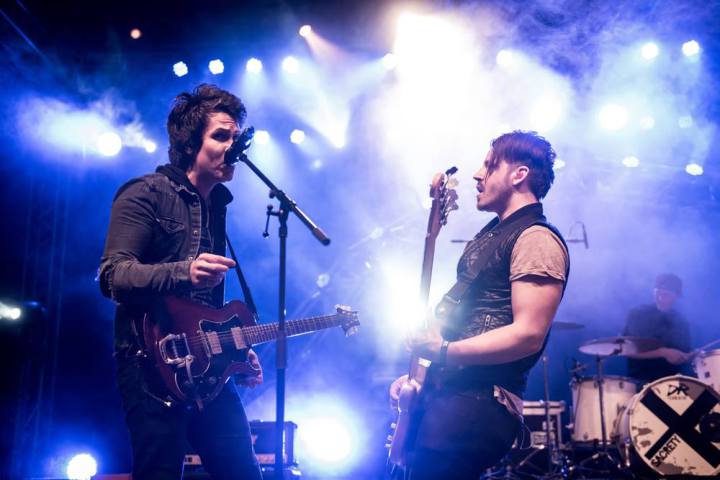 David Zach - March 2016